472.94 €
Price (VAT not included)

If you want more information call us (+34) 935 64 10 94 or write to us
Electronic sink faucet with duplo soap dispenser
Duplo electronic faucet with soap dispenser is one of the greatest Clever novelties being proposed during this season. This new rim mounted model has two outlets, one for water and the other for the soap.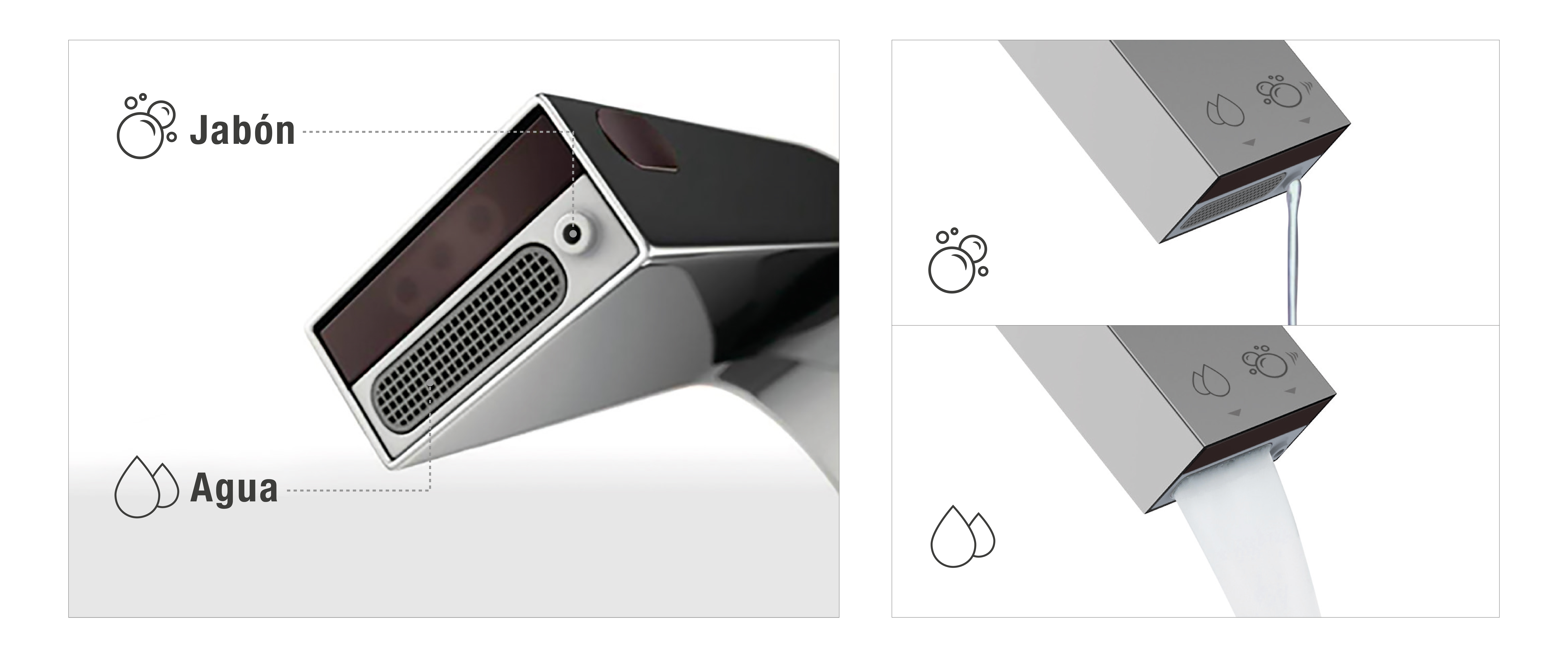 Due to its contactless operation, it is an ideal faucet for public places, as it incorporates a sensor system for automatic activation, without having to touch the tap itself. This unit includes an anti-vandal sensor, as well as a special aerator which will completely shut-down the water supply, 60 seconds after it is activated, thereby preventing any unnecessary water consumption. These faucets are shipped with 4 explanatory labels, in different languages, making them ideal for installations in public places, particularly in hotel common areas and tourist-attraction sites.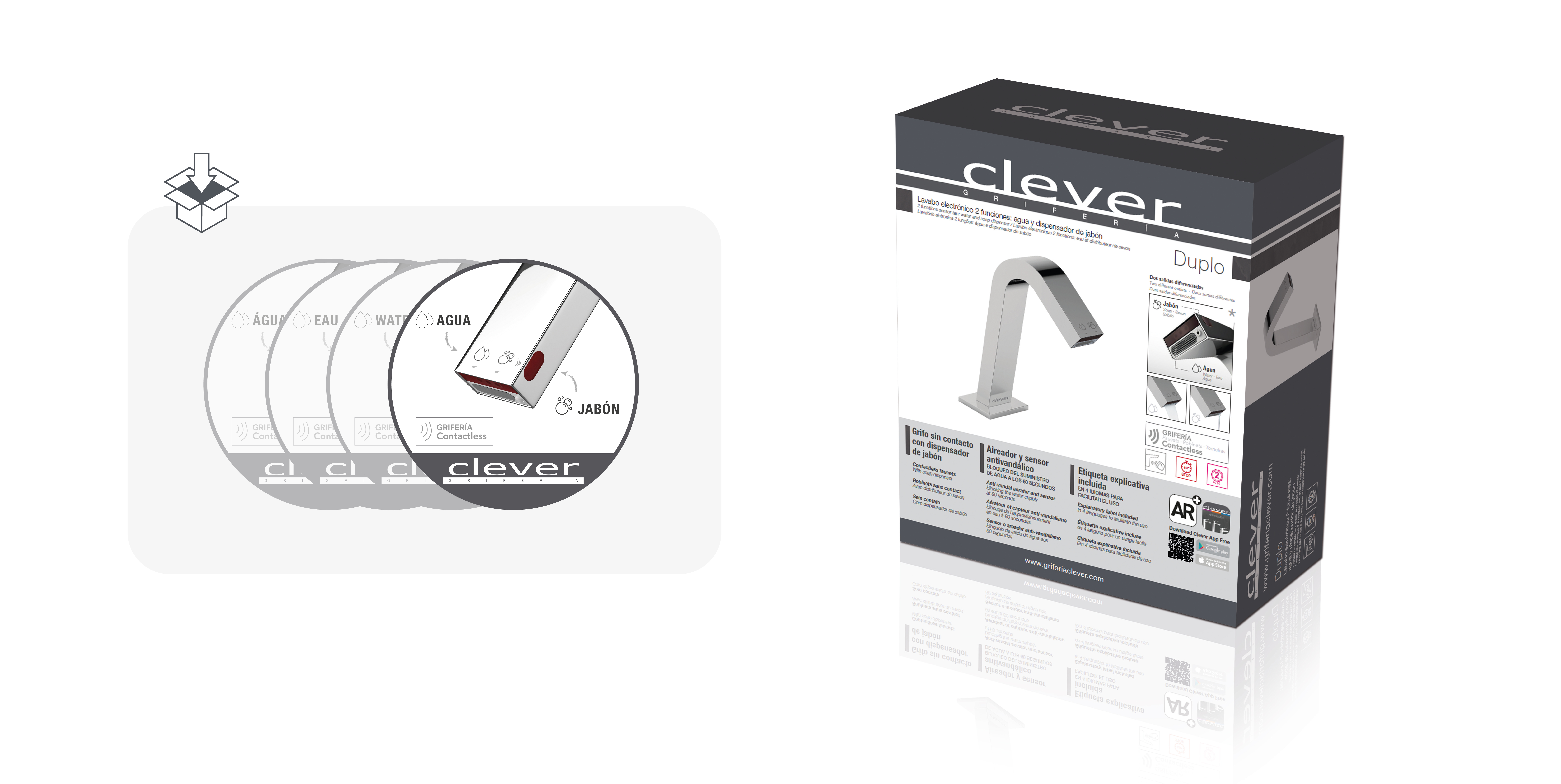 Duplo electronic faucets have a unique patented design, which is synonymous with the renowned Clever brand. It consists of a series of soft, avant-garde lines, which will not only attract attention but will also fit perfectly on any type of basin or in any bathroom. 
Rigorous quality control is maintained throughout the manufacturing process, which enables us to offer you a two-year guarantee. Naturally, only the best materials are used, including a highly polished, anti-corrosion chrome finish. Duplo offers the perfect balance between exclusive design and functionality.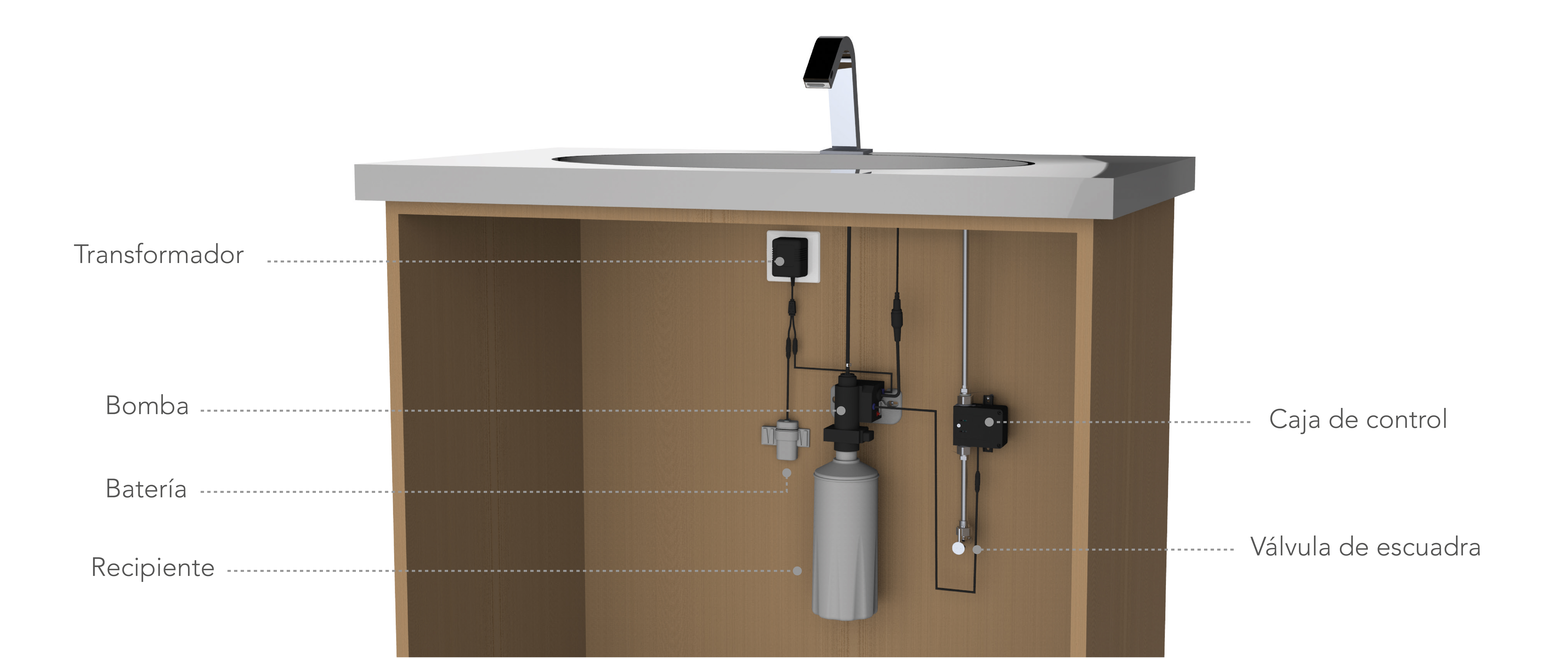 Give your washbasin a breath of fresh air with this exclusive sensor model which also significantly reduces the risk of transmitting germs, by being completely antibacterial. This faucet is ideal for restaurants and hotels that anticipate such requirements. Please feel free to consult our Clever catalogue for many other exciting products. You can also visit our website and check the huge range of models which are currently available, for both bathrooms and kitchens. You may be surprised!

3 years warranty
Clever taps are proved under strict quality controls, is for this reason that we offer 3 years guarantee in all our accessories.

Contactless electronic taps
Detection system for the automatic activation of the water outlet, without touching the faucet.

Antivandal aerator
For complete safety, this aerator requires a special tool for disassembly.

Blocking the water supply at 60 seconds
Technology for taps installed in public places. It consists of an automatic stop at 60 seconds, avoiding unnecessary water consumption. Perfect for public places like airports, hotels or restaurants.

Designed for public places
The series Clever of delay action and sensor taps are specially designed for Public Places. Automatic, antivandalic, wise system to save water and hidden dismantle system.

AGORA XTREME BASIN MIXER 240 ec2 MATT BLACK
132.15 €
60741
Charger For Valve-Box-Electronic Basin 1 Water Celec
86.40 €
60742
Electronic Basin Mixer Cold Water Batteries Urban
177.62 €
61443
Electronic Power Supply Basin Mixer 1 Water Urban
201.16 €
61444
Electronic Basin Mixer Water Platinum
304.95 €
60739
Electronic Basin Mixer Water Elegance
269.64 €
60740