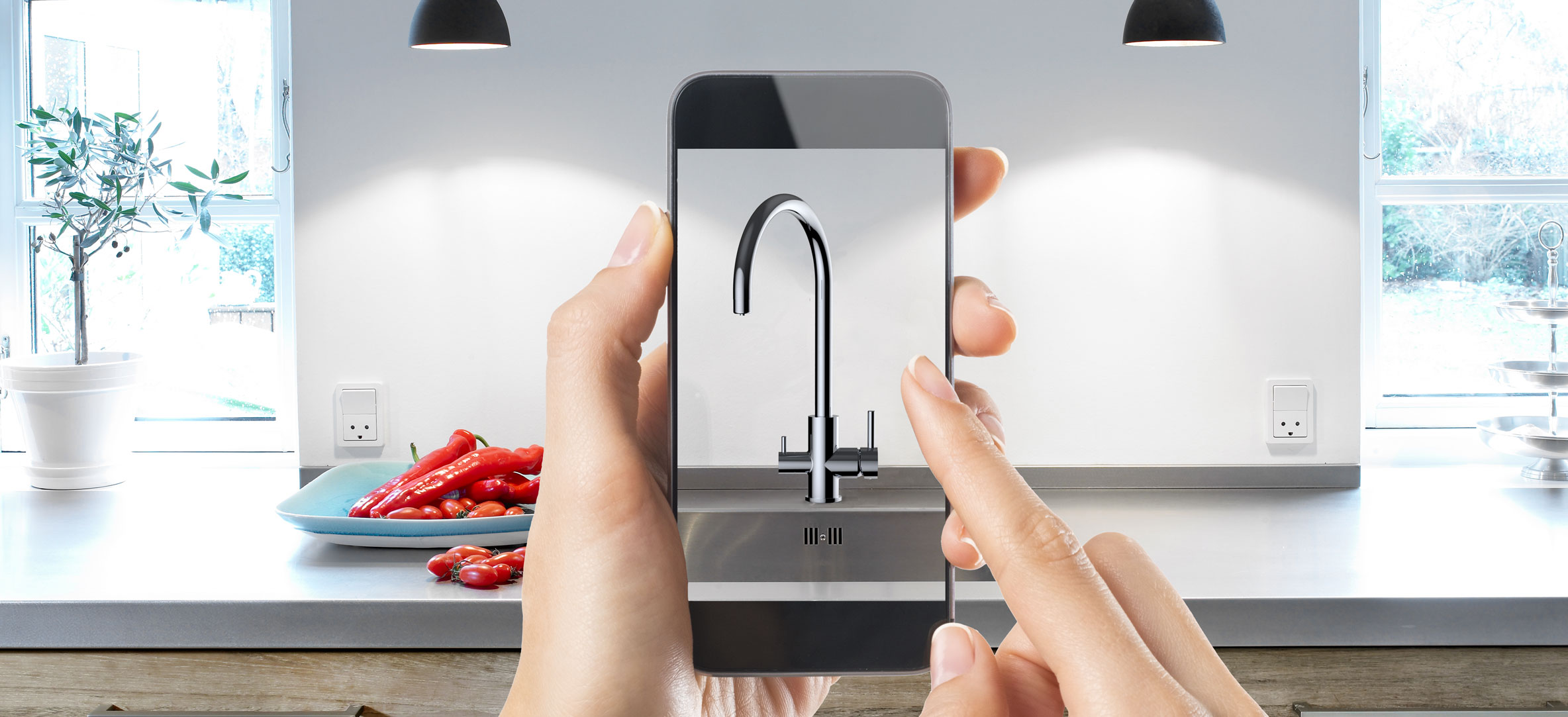 Discover the faucet that best suits your bathroom or kitchen
Choose your faucet with augmented reality. Use the marker to find out how it is before you install it and choose the one that fits you best.
We show you how the Augmented Reality APP works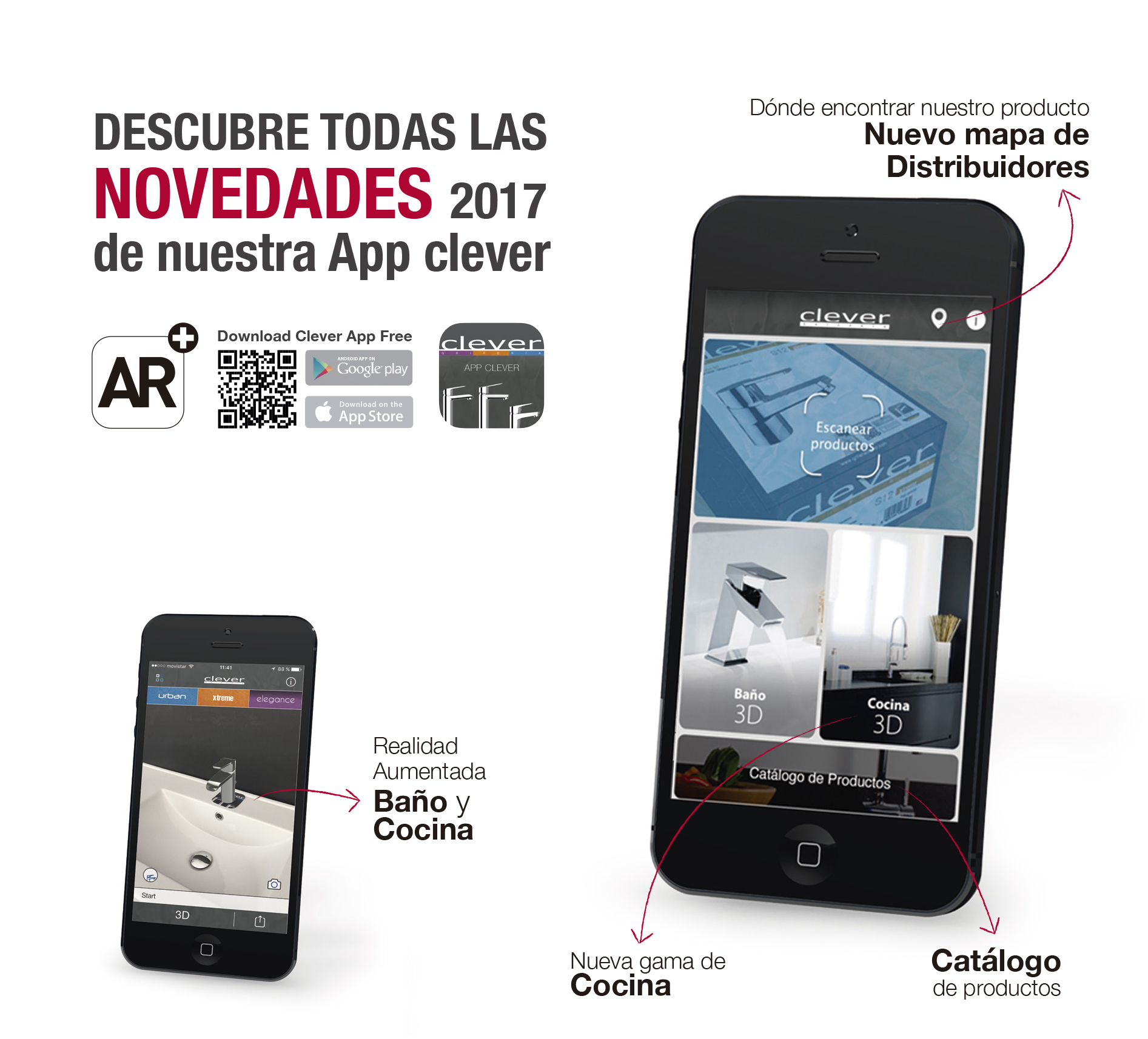 You can now download your App on your Smartphone
Android or iOS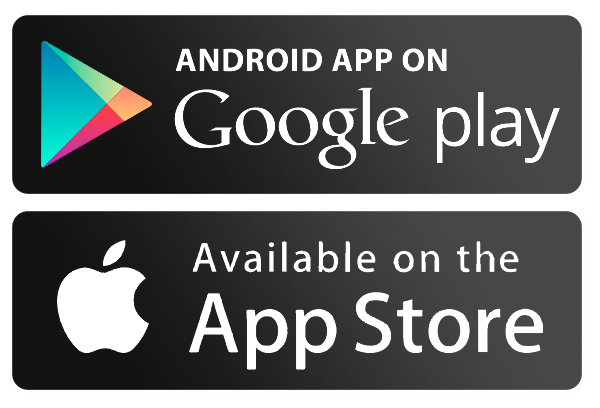 This is all you can see from your clever faucet app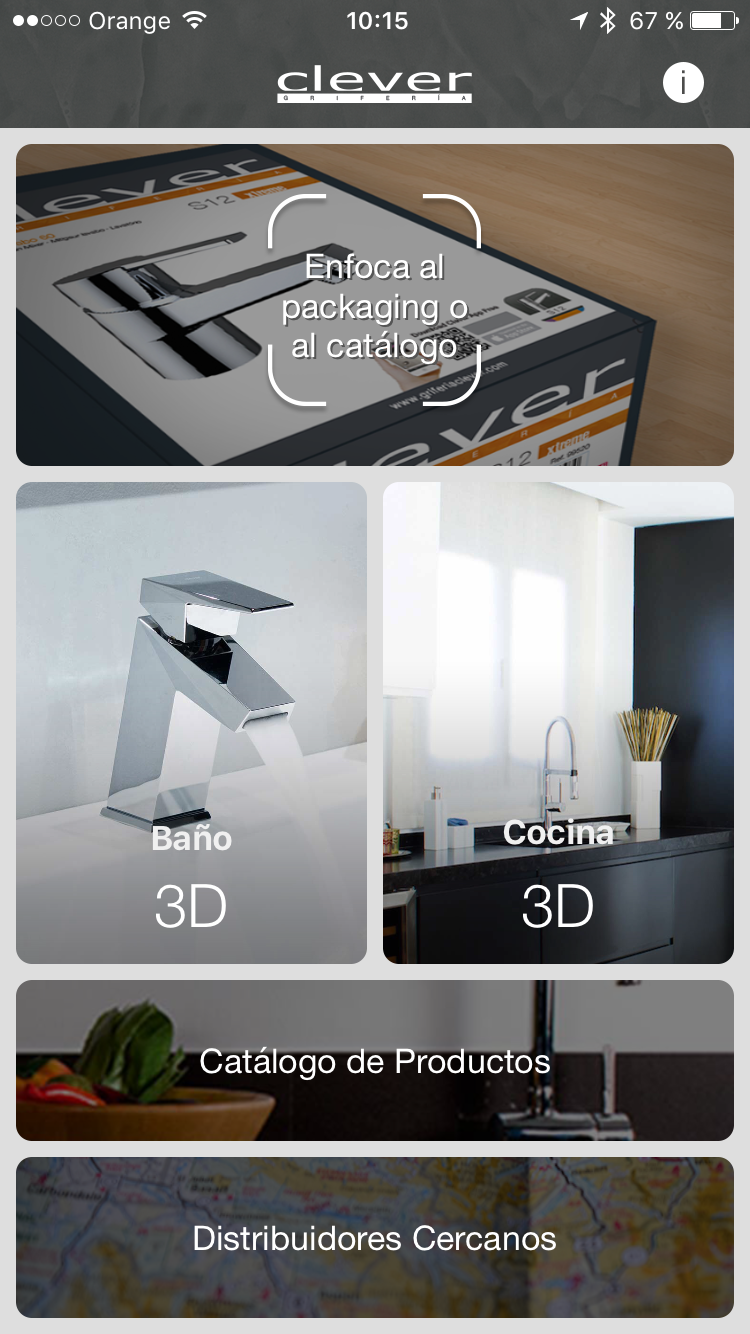 Scan the packaging or the catalog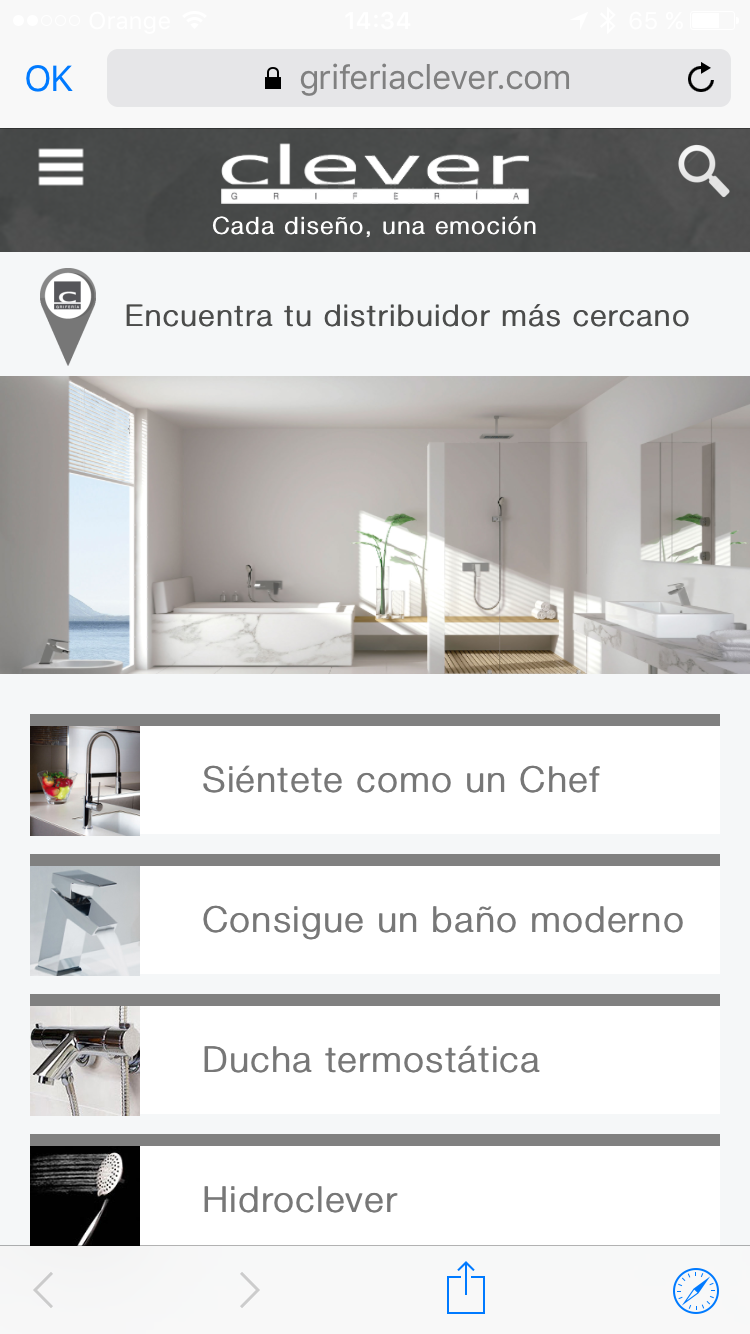 Access to the catalog on our mobile website
New kitchen taps incorporation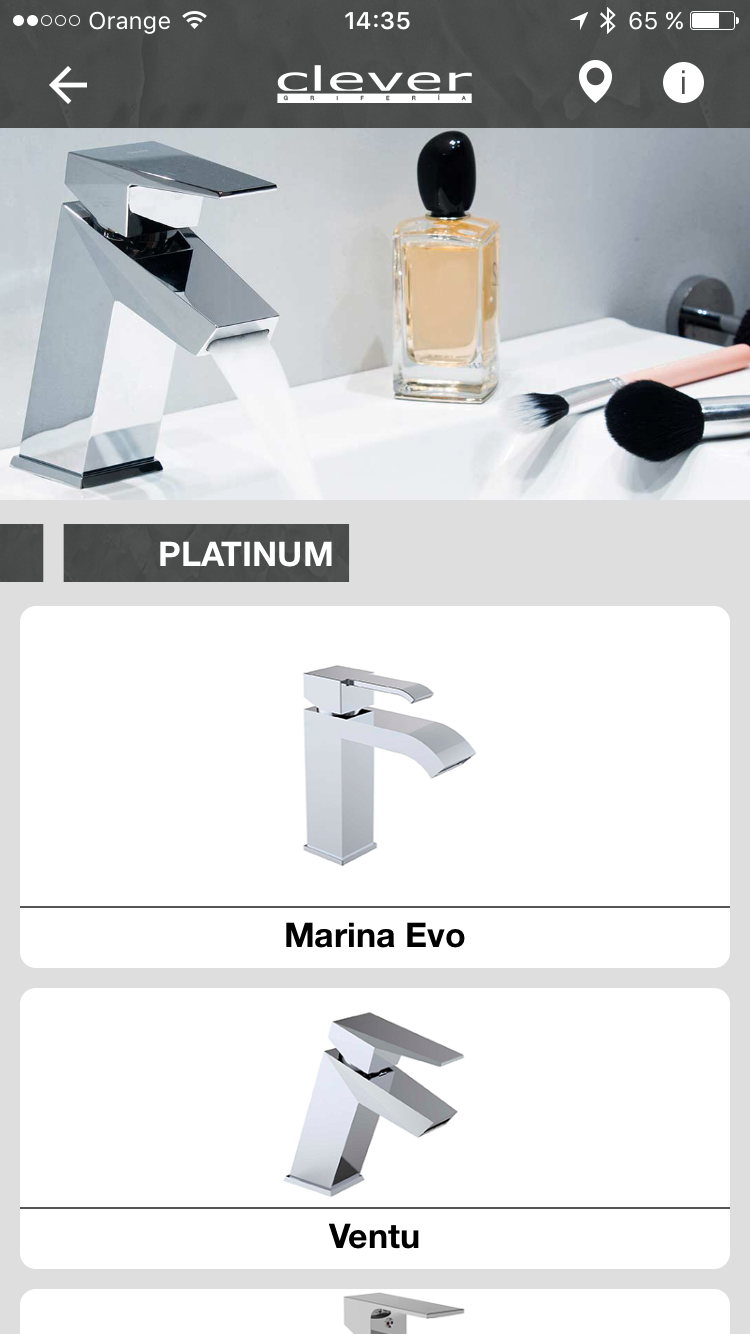 New ranges of bathroom taps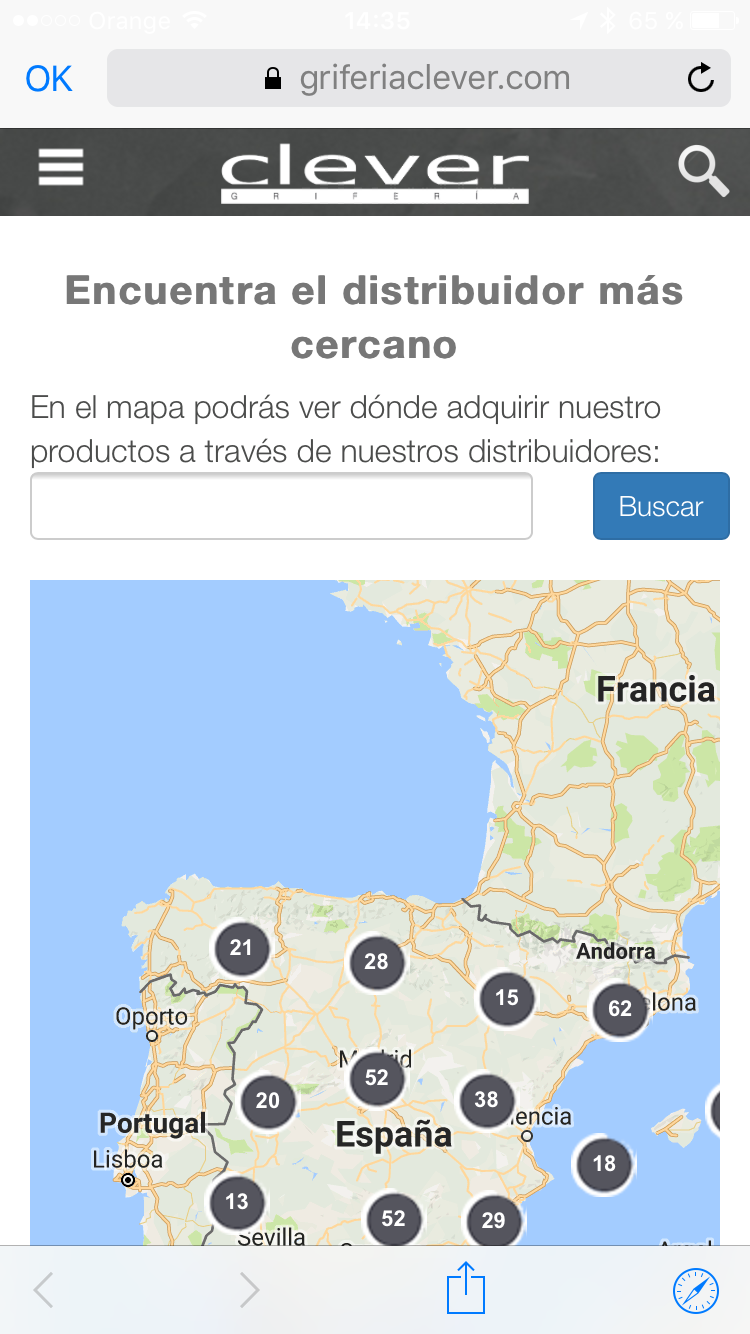 Check Availability with dealer Map
Marker to use Augmented Reality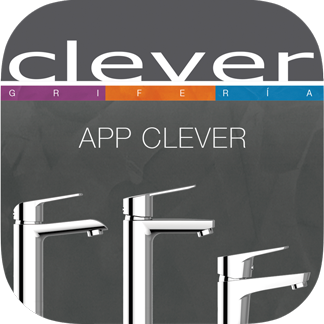 Print the marker and scan it to see the faucet in AR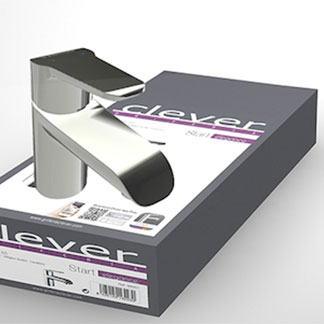 Scan the packaging label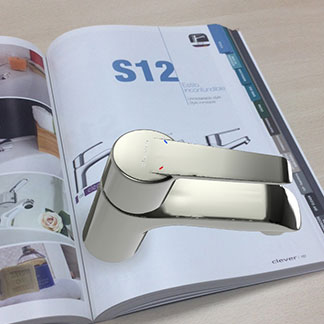 Scans the page of the catalog that contains the AR logo
Focus the marker and you will see the product in real scale.
To see the product from the application you can focus the marker, previously selecting the product in the menu of the app or if you have a packagin or our catalog, you can also focus and see the product as in the images shown below.
You can rotate the product 360º to see the product and even see the product from different angles, without losing sight of the marker completely.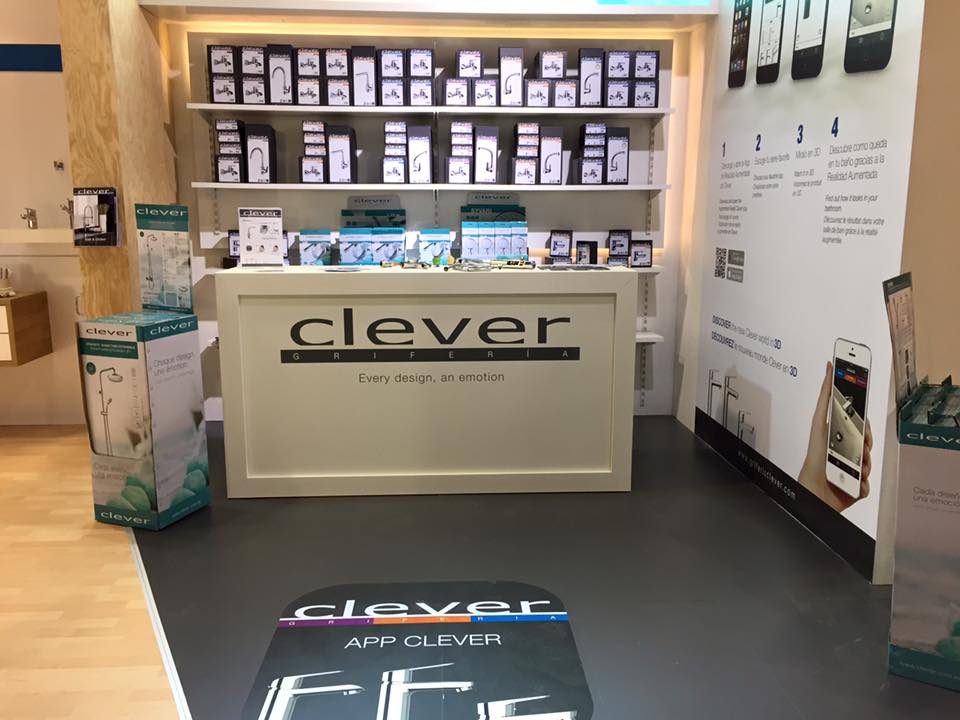 Huge bookmark, huge faucets!
In the last fair of Cevisama 2016, we decided to resize the marker, so as to bring the faucet another way to our customers. Look how well they spend it, playing with the size of the conventional tap.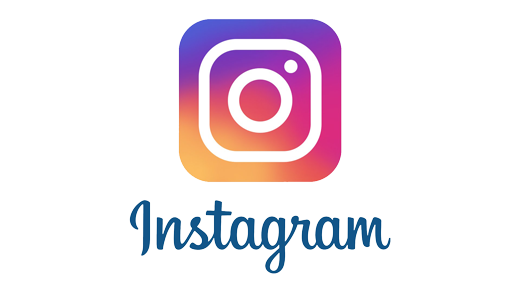 @griferiaclever
#appgriferiaclever